Scaffolding Orpington | An Approved and Accredited Company
We are JDM Scaffolding Ltd, a family-owned business in its third generation of trading. Based in Erith, we have a convenient central location that gives us easy access to major road systems in our local area including the M25 radius. Positioning enables us to deliver high-end scaffolding services throughout Kent, Surrey, Sussex and Essex. One of the key locations for our scaffolding company is Orpington, part of the London Borough of Bromley.
If you have access issues with a building, construction or maintenance project on any domestic or commercial property, call us for advice and a prompt, professional solution.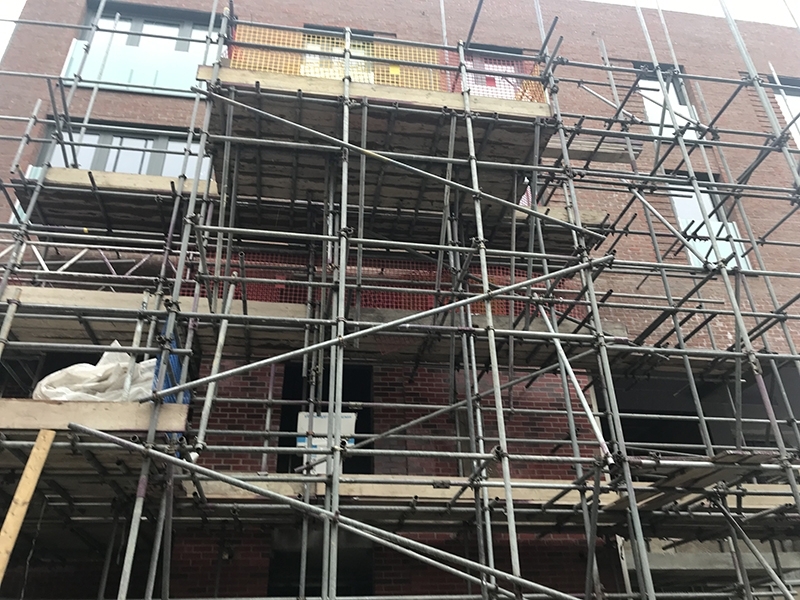 Our company uses modern scaffolding systems to create safe, sturdy structures in the Orpington area. We frequently inspect our reinforced scaffolding poles, solid boards and bolted connectors, and only use them on your projects once we're entirely satisfied with their condition. Our experienced team erects all scaffolding structures and designs including bird cage scaffolding, temporary roofing scaffolding and full building surround scaffolding.
We work closely with site managers and construction companies in the Orpington area to achieve the safest scaffolding structures using current industry working practices.
JDM Scaffolding Ltd is Safe Contractor approved and certificated to the Contractors Health and Safety Assessment Scheme (CHAS). We are proud Construction Line members and the only scaffolding company in Orpington with Royal Mail and Metropolitan Police approval. Our business is also a part of the Construction Industry Scaffolders Record Scheme (CISRS), the industry's leading scaffolding training scheme in the UK for the past thirty years.
Contact the JDM Scaffolding team on
01322 351252
or
01689 828502
. We cover Orpington and all locations in the South East region.
Experienced and Regarded | The Trusted Scaffolding Company in Orpington
Like all reputable scaffolding companies, we expect our personnel to have CITB and CISRS qualifications as a minimum. Where we differ from other service providers in the Orpington area is in our insistence to provide our scaffolding contractors with additional training as and when required. JDM Scaffolding Ltd closes down operations for a short period each year so as to provide this training and to make your domestic and commercial projects run safely.
Additional training for our team includes correct PPE use and asbestos awareness.
When we arrive at sites in Orpington to construct scaffolding, we do so with all knowledge and safety awareness in place. Every scaffolder on our team understands current trade and industry legislation, and works in a conscientious manner that not only protects their own safety, but also the welfare of third-party personnel, subcontractors and the general public.
Scaffolding structures available from JDM include:
Static Scaffolding Towers
Scaffolding Hoists
Temporary Roof Structures
Hanging Scaffolding
Access Scaffolds
Bird Cage Scaffolding
Lift Shaft Scaffolding
Hand Rails
Emergency Scaffolding
Scaffolding Inspections
Safety Barriers
Lifting Systems
Hoists and Chutes
Difficult Access Scaffolding
Safety Netting and Alarm Systems
Please contact us on 01322 351252 in the first instance and we'll do everything possible to put your scaffolding plan into place. We'll come out to your domestic or commercial project in Orpington to provide a site survey, consult with you on the most suitable scaffolding constructions for the job in hand and provide you with a competitively-priced quotation.
JDM Scaffolding Ltd offers these surveys, consultations and quotations without obligation.