Scaffolding in Bexley and the Surrounding South London Area
JDM Scaffolding Ltd covers London and the surrounding counties of Surrey, Sussex, Essex and Kent. One location we work in extensively is Bexley, an ancient parish and a part of Greater London since the 1960s. Bexley is just 4 miles away from our home town of Erith so domestic customers and commercial clients in Bexley always have prompt access to our scaffolding services – a noticeable benefit for those need us on a 24/7 emergency basis.
We trade as a family-owned scaffolding company with the following accreditations:
The Scaffolding Association
CHAS
FORS Silver
Safe Contractor
Construction Line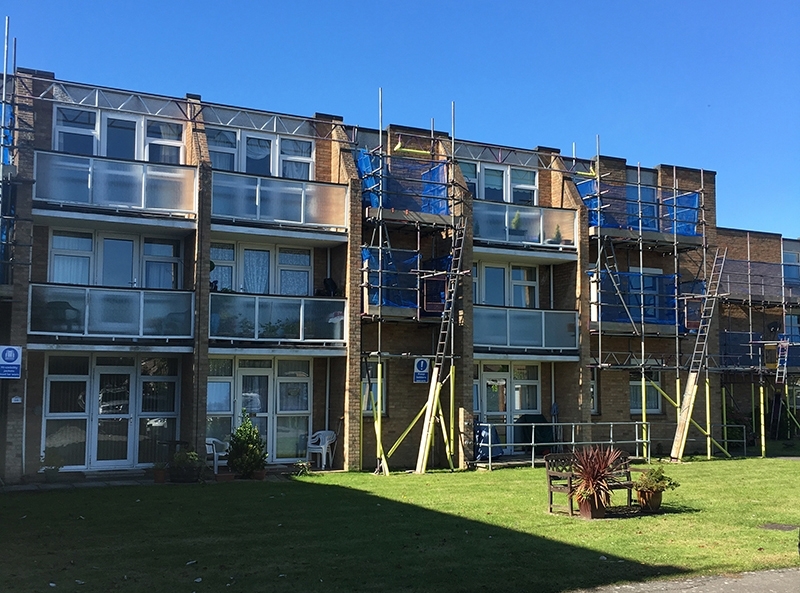 We forge strong relationships with customers and clients in Bexley, and deliver our scaffolding services to professional standards which comply with current trade and industry legislation. Our outstanding safety record and our adherence to current safe working practices preserve the welfare of our scaffolders, your own workforce, subcontractors and members of the general public. All employees receive CITB and CISRS training, and JDM Scaffolding Ltd has a total of £20m in employers and public liability insurance.
When you need scaffolding in Bexley for domestic or commercial projects, it's easy to see why we're such a trusted choice with homeowners, businesses and the construction sector.
Call
01322 351252
to discuss scaffolding services for homes or sites in Bexley. We offer free, no-obligation quotations and cater for all domestic and commercial requirements.
Scaffolding for Domestic and Commercial Applications
We've already supplied scaffolding for numerous building, maintenance and renovation projects in Bexley, including temporary roofing structures which protect properties undergoing renovation. Because safety is so important, we inspect scaffolding components regularly. JDM has designers and engineers on its team who calculate loads to ensure the structures created for clients in Bexley adhere to the industry's strictest safety standards.
JDM Scaffolding Ltd specialises in the construction of towers for access issues and offers a full range of internal and external solutions. This means that we can just as easily build scaffolding inside a property, or even in a lift shaft, as we can outside.
Access is one of the biggest considerations for all scaffolding companies. We have to calculate risk and develop safe working methods for each individual job in the Bexley area. When it is unsafe for a homeowner or a contractor to reach a certain part of a property without overreaching and putting himself or herself at risk, we design a suitable scaffolding structure to grant safe access. This eliminates many of the dangers associated with ladders.
Ongoing Training for our Scaffolding Erectors
Did you know that JDM Scaffolding Ltd is one of the very few companies to cover Bexley that shuts down its operations for a short amount of time each year to provide ongoing training for its employees? All personnel receive CTIB and CISRS training as standard but we reinforce their knowledge of the scaffolding sector by sending them on extra courses (such as safe work-at-height practices, correct PPE use and asbestos awareness).
By showing such a keen interest in the development of our scaffolding erectors, they show just as keen an interest in the development of our company. We're proud to have some of the most loyal personnel in the industry. Over 50% of our scaffolders have been with us for fifteen years or more while an incredible 95% have been working for us for over two years.
We think you'll struggle to find another scaffolding company in Bexley or the surrounding areas that cares so well not just for its customers, but also for those who deliver its services. Visit our website gallery to see examples of our previous scaffolding projects, and build a picture of the many different benefits we can bring to your domestic or commercial project.