What to Expect from Reputable Scaffolding Companies in Chislehurst
Scaffolding hire is a vital requirement for construction companies and for domestic homeowners with property maintenance needs. Unlike ladders, scaffolding provides safe and easy access during new builds, renovations and refurbishments. While there are plenty of scaffolding companies in the Chislehurst area to choose from, it makes sense to look at the individual qualities of each one before making a final decision.
The types of scaffolding services you require should also be a major consideration, as should the safety record of the company and the qualifications of their scaffolding erectors. Working out of Erith in Kent, JDM Scaffolding Ltd provides safe working solutions on a domestic and commercial scale for customers and clients throughout Chislehurst.
Here, we look at the qualities of what we believe to be the best scaffolding companies, and how you can identify those qualities when looking for a reputable service provider.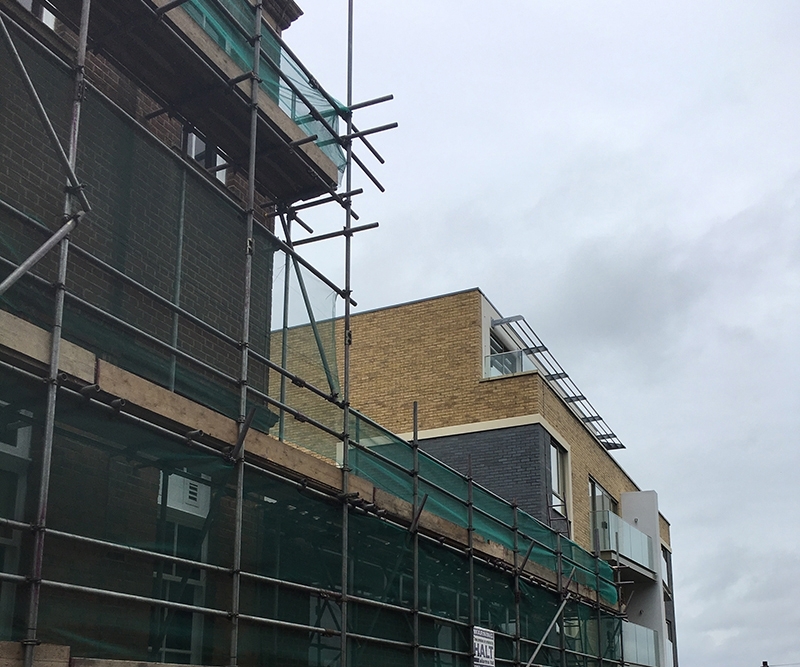 Because there are so many different construction types in the scaffolding sector, levels of complexity vary. Basic scaffolding services provided in Chislehurst require less regulatory compliance but it's better to leave something more complicated to scaffolding erectors with the highest levels of experience. Suspended scaffolding is an example of a complex design.
Knowing which type of scaffolding hire you need for a project in Chislehurst relies heavily on good communication with scaffolding companies. Our own company works closely with customers and clients to ensure we recommend them the most suitable constructions.
It goes without saying that safety is the primary concern for all scaffolding erectors, either in Chislehurst or elsewhere in the surrounding South East London area. Scaffolding companies must comply with industry legislation, and constructions begin with the completion of risk assessments, method statements and the identification of any unique site safety risks.
Scaffolding services should include tagging and periodic inspections, particularly after periods of adverse weather, high winds or conditions which could compromise safety.
Contact JDM Scaffolding Ltd on
01322 351252
to discuss the scaffolding services you need on projects in the Chislehurst area.
Training plays a major role in scaffolding hire, and scaffolding erectors must meet minimum CITB and CISRS standards. In fulfilling training standards for our industry, scaffolding companies such as JDM Scaffolding Ltd preserve the safety and welfare of their own employees, their customers and any third-party contractors working on their structures.
We even provide toolbox talks to ensure customers and clients in Chislehurst, and their personnel, understand the best safety approach to use when working on scaffolding.
Any company providing scaffolding services anywhere in the UK is legally bound to carry employer and public liability insurance. Scaffolding companies are ultimately responsible for their constructions, and must have sufficient cover in place to meet their liabilities if injury to people or damage to property is caused by the negligence of their scaffolding erectors.
Reputable scaffolding hire companies have minimum public liability insurance of £5m. JDM Scaffolding Ltd can provide evidence of insurance to customers in Chislehurst on request.
The overwhelming majority of scaffolding constructions are simple in both design and implementation but when the terrain is uneven or access is obstructed, only the most experienced scaffolding erectors have the skills required to overcome these hurdles. JDM Scaffolding Ltd is one of the most experienced scaffolding companies working in Chislehurst.
We have covered the South East London, Kent and Medway areas since 1998.
Nobody should ever have to compromise and choose scaffolding services from a lesser scaffolding hire company in Chislehurst because their budget doesn't extend to the construction they need. While our own company has to be sustainable and profitable, our prices remain affordable and you should always be able to afford our services.
While the best scaffolding erectors will always come at a premium price, there should always be a little room left for manoeuvre when it comes to meeting client needs.