Reasons to Choose JDM for Scaffolding Services in Welling
Scaffolding has been a construction aid for many years. The systems currently used by scaffolders actually date back to the early 20th Century. Because we provide scaffolding services for domestic and commercial use, our customers and clients can rely on our towers and constructions for small projects or large developments in the Welling area. The main reason current scaffolding systems have lasted so long is the many advantages they offer.
We wouldn't be the scaffolding erectors of choice for so many customers and clients in Welling if we couldn't deliver the benefits they need. Here, JDM Scaffolding shows you the advantages scaffolding services provide through some simple pointers and observations.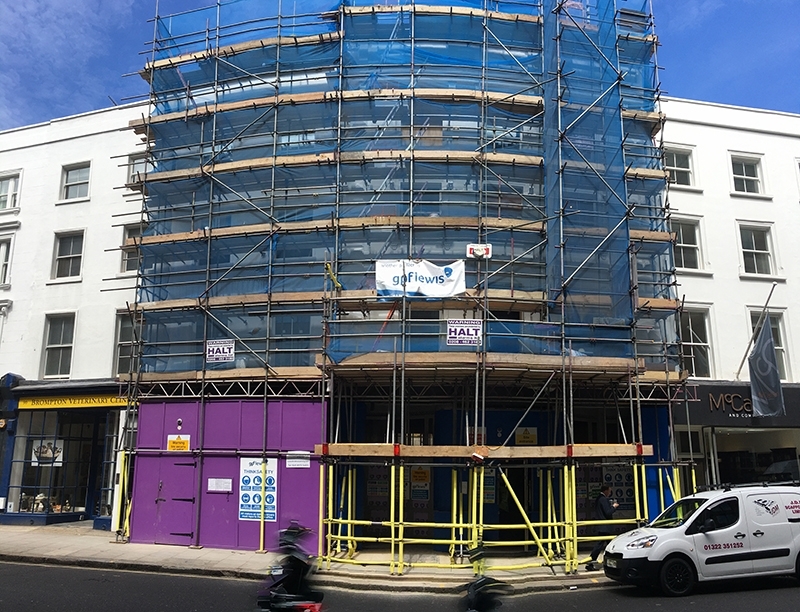 Scaffolding ensures you can work at height safely. Safety is the primary factor in everything that we do. Our scaffolding erectors receive CITB and CISRS training to ensure customers, contractors and construction workers have a flat platform to work on that reduces the risks of falling and injury. Scaffolding services also need to offer protection to the public and to others working nearby. Risk assessments and method statements help us achieve this.
After construction, our scaffolders make sure all structures erected in the Welling area are safe to use before granting your own personnel or other contractors access. JDM Scaffolding Ltd also performs periodic inspections by law to ensure the structure stays sound.
A greatest advantage to scaffolding is the positioning it provides for your workforce to do their day-to-day work more efficiently. Ladders are an obvious option for working at height but their lack of stability means they are not ideal for jobs over certain distances. Scaffolding puts contractors exactly where they need to be, either in terms of accessing different parts of a property or to work side-by-side with others to finish the job more quickly and easily.
As you can already see, our scaffolding services deliver exceptional productivity benefits for commercial clients in Welling and all surrounding areas in the South East of England.
Please visit our website gallery to see some of our previous projects in the region.
Contact the JDM Scaffolding team on
01322 351252
or
01689 828502
. We cover Welling and all locations in the Southern Home Counties.
Scaffolding is the most suitable way of granting contractors and crew the access needed to work on areas of a Welling property they would have previously struggled to reach without our scaffolding services. Our scaffolding erectors tailor the height, the width and the layout of towers to create workspace in areas with difficult access issues. Access also plays an important role in temporary roofing – another vital service provided by our company.
The ability to access hard-to-reach areas makes your own team safer and more efficient. Our scaffolders deal with difficult access issues in the Welling area on a daily basis.
Please contact us on 01322 351252 to discuss solutions for your own access difficulties.
Customer-Focused Approach
The scaffolders working for JDM take immense pride in all aspects of their work and more than half of them have been with us in excess of fifteen years. 95% of our scaffolding erectors have been with us for over two years. Our company delivers scaffolding services with a customer-focused outlook. Once our team builds the structure and puts the required safety measures into place, scaffolding becomes the backbone of most Welling projects.
We commit to constructing scaffolding to demanding trade and industry standards. To achieve this, our dedicated team of scaffolding erectors receives the best industry training. We adhere to stringent Health & Safety laws at all times, and even shut down as a business once a year to ensure our scaffolders receive additional training where required.
We cater for customers and clients in Welling completely with high-end scaffolding services that set the benchmark not just for our competitors, but the industry as a whole.