Scaffolding Hire in Tunbridge Wells | Scaffolding Association Members
JDM Scaffolding Ltd is a proud member of the Scaffolding Association, a non-profit trade organisation committed to raising safety, technical quality and workforce skills. The Association works in partnership with scaffolding companies, and with client, government and standard-setting bodies, to preserve competency and training standards. When customers in Tunbridge Wells choose our scaffolding services, they do so knowing we always preserve standards as part of an independent, competent and verified scheme.
To receive approval for membership, scaffolding erectors must comply fully with all current Construction (Design and Management) Regulations 2015. We personally advise to never use scaffolding hire services from a company that doesn't have this level of accreditation.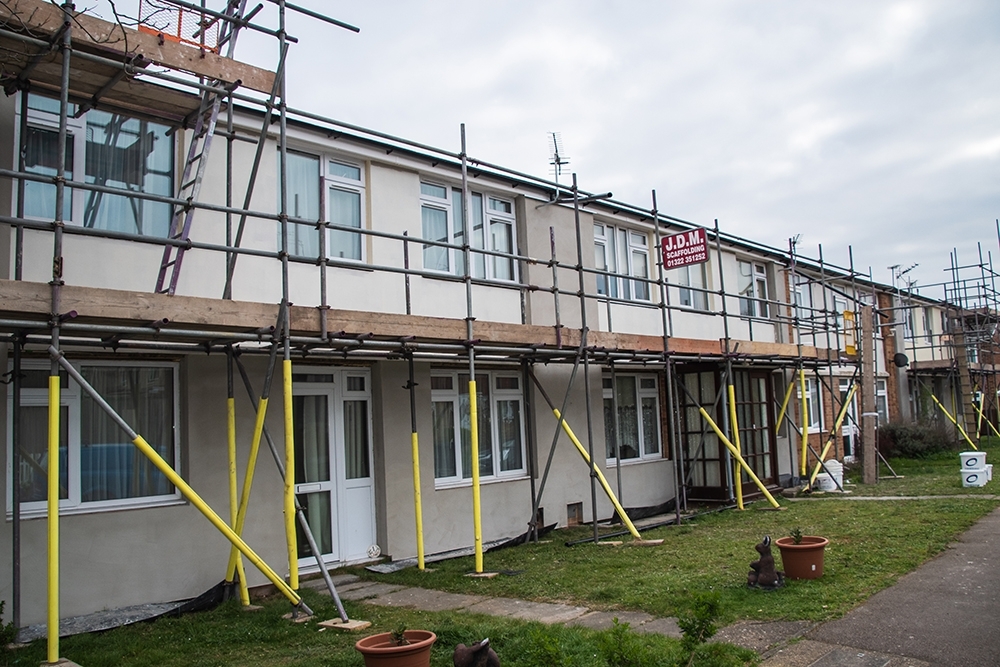 Scaffolding companies with membership to the Scaffolding Association have to demonstrate safe design, installation and commissioning qualities for access, temporary structure and scaffolding systems. In doing so, they play a vital role in a strategic campaign that raises safety standards in scaffolding services, strengthens industry training, improves procedures and guarantees the highest levels of competency for our valued Tunbridge Wells clients.
All membership scaffolding erectors undergo innovative and independent auditing to preserve service delivery and to protect product integrity. The Association creates a progressive framework for the scaffolding hire sector that allows all members, irrespective of their size, to be professional, competitive, safety-focused and trustworthy.
If you need scaffolding services in Tunbridge Wells, JDM is here to help and to bring you the access solutions you need as an established business with the finest credentials.
Contact the JDM Scaffolding team on
01322 351252
or
01689 828502
. We cover Tunbridge Wells and all locations in the surrounding South East region.
JDM Scaffolding Ltd | Operating to PAS91 Standards
The Scaffolding Association develops its auditing in compliance with PAS91 to demonstrate the highest standards amongst scaffolding erectors under its membership. Using third-party assessments of scaffolding companies against industry-specific procurement standards, performed by UKAS accredited bodies, the Association authenticates the credentials of scaffolding companies and preserves the integrity of the entire scaffolding hire sector.
House builders, construction companies, contractors and local authorities in Tunbridge Wells benefit from having the best personnel on their tender lists and working on their sites.
One of the Association's priorities is the health, welfare and wellbeing of personnel in the scaffolding hire sector. An ultimate objective is an injury and accident-free workplace where scaffolding erectors returns home safely at the end of each shift. The Scaffolding Association works closely with clients, designers and stakeholders to achieve this objective.
Regular meetings with the HSE help the Association to learn from incidents, and to work with providers of scaffolding services in such a way as to produce new policies and procedures that benefit domestic or commercial clients not just in the Tunbridge Wells area, but across the UK as a whole. Improvements made for membership scaffolding erectors and the contractors using their structures include edge protection and loading bay gates.
Through the provision of training and the establishment of best working practices, the Association creates a central informational hub for nationwide scaffolding companies.
JDM Scaffolding Ltd, in tandem with the Scaffolding Association, leads the way by providing CITB and CISRS training for its scaffolding erectors, and further company training as required. In today's modern industry, scaffolding hire companies like our own trade as a sizeable part of the sector and assist in leveraging standards and opportunities for all.
If you need scaffolding services in Tunbridge Wells or anywhere else in the surrounding South East region, call us today and receive a free site survey, consultation and quotation. Please visit our website gallery to see examples of our previous projects in the area.