Scaffolding Services in Lewisham | Using Scaffolding Safely
Reduce that risk, contractors use scaffolding companies to erect towers. Towers grant easy access to different parts of a building in a safe, controlled manner. When you choose JDM for scaffolding services in Lewisham, your workforce and third-party contractors undergo inductions and toolbox talks. This is a service all reputable scaffolding erectors provide.
We want you to get the very best experience from our scaffolding hire packages, and to be safe onsite irrespective of whether you have a domestic or a commercial project in progress. Please contact us on 01322 351252 or 01689 828502 to arrange a survey and consultation.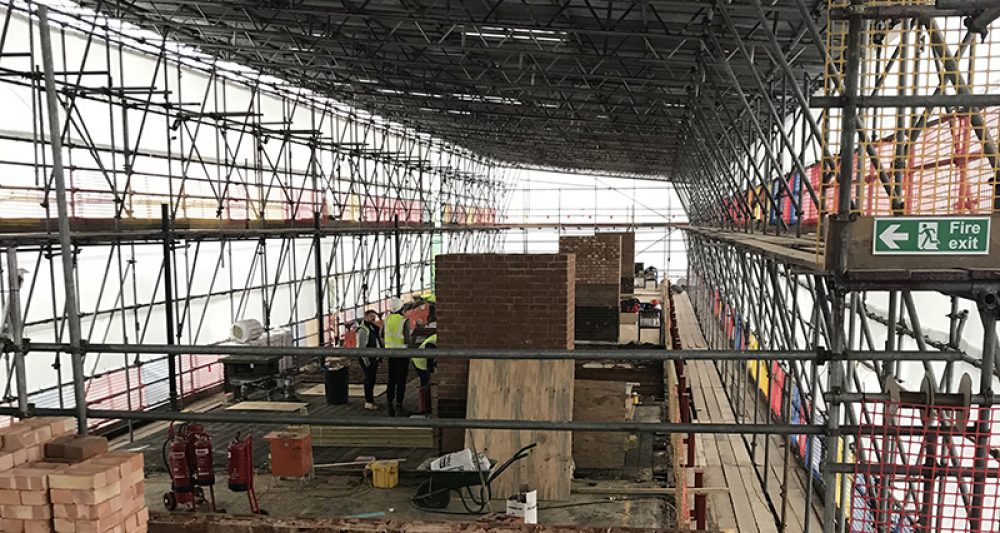 This page offers valuable advice on what to expect from our scaffolding services, and provides you with the information you need to reduce risk. We use scaffolding erectors with CITB and CISRS training to build towers and constructions in Lewisham. Unlike most other scaffolding companies, however, we close down operations annually to provide personnel with additional training in areas such as asbestos awareness and correct use of PPE.
This enables us to bring you a superior brand of scaffolding hire tailored to your needs.
Contact the JDM Scaffolding team on
01322 351252
or
01689 828502
. We cover Lewisham Wells and all locations in the surrounding South East region.
Using Scaffolding and Scaffold Towers Safely
Scaffolding companies and anybody else who uses one of our constructions must adhere to the Work at Height (2005) Regulations. This includes your own staff and any subcontractors working at your Lewisham site. The regulations state that the scaffolding erectors building the tower must have competency training. They also demand that anybody who specifies, uses, manages or supervises a construction or a tower has the competence to do so safely.
Because our scaffolding services include inductions and toolbox talks, everybody working at height on your domestic or commercial project has less exposure to harm or injury. The Work at Height (2005) Regulations describe competent persons as those who demonstrate sufficient technical or professional training, knowledge, experience and authority.
In terms of scaffolding hire, this enables them to do the following:
Conduct their workplace duties to an allocated level of responsibility
Identify potential dangers related to their work or equipment
Detect technical defects, omissions in work or health and safety risks
Specify remedial actions to mitigate any of the implications listed above
Your own company and personnel must also follow regulatory standards which include:
Never working on platforms without a guardrail
Never standing on unprotected platforms
Adhering to the supplier's instructions or manuals
Provision of manuals to supervisors and operatives
JDM is the reliable name for scaffolding hire and scaffolding services in Lewisham. We're proud to be one of the region's biggest independent scaffolding companies, and we feel equally proud of the scaffolding erectors working as part of our team. More than 50% of our personnel have been with us for over fifteen years. 95% of our employees have been here for two years or more. We appreciate their loyalty, and that of our many Lewisham clients.