Scaffolding Companies in Eltham | Your Questions Answered
At JDM Scaffolding Ltd, we understand that many of our customers and clients only have a basic knowledge of scaffolding hire. Because we trade as one of the largest independent scaffolding companies for the Eltham area, JDM does more than most to keep you informed on what our domestic and commercial scaffolding services entail. If you need to hire our scaffolding erectors for towers and constructions in Eltham, this is an essential page.
Below, we've answered some of the more frequently-asked questions concerning our company and our scaffolding services. If you would like to see some of our previous constructions from projects in the South East region, please visit our website gallery.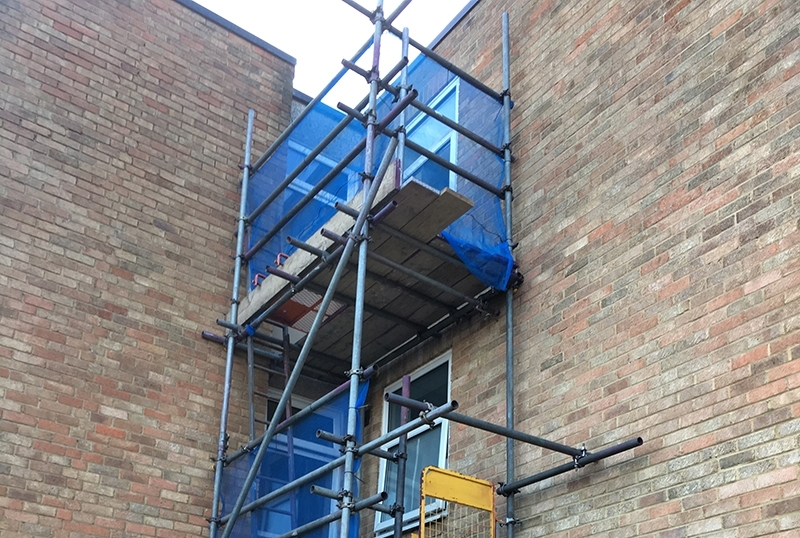 What makes you different from other scaffolding companies in Eltham?
We started out in the world of scaffolding hire during 1998 and bring more than 20 years of experience to the table. Like all reputable scaffolding companies, we adhere to current industry safe working practices such as the Work at Height (2005) Regulations but this represents just a small proportion of the legislation we deal with on a daily basis.
We have CHAS, FORS Silver, Safe Contractor and Construction Line accreditation, and we trade as members of the Scaffolding Association. The scaffolding erectors we supply to projects in or around Eltham undergo training through the CITB and CISRS.
Contact the JDM Scaffolding team on
01322 351252
or
01689 828502
. We cover Eltham and all locations in the surrounding South East region.
Who do you supply scaffolding services to?
JDM provides scaffolding hire for domestic customers in Eltham, such as homeowners who wish to undertake small property maintenance projects, and commercial clients such as building and construction companies. The scaffolding erectors on our team have a vast knowledge of towers and systems, and support services with inductions and toolbox talks.
Some scaffolding companies specialise in just one or two different areas but we cover Eltham and the South East with more comprehensive scaffolding services which include full building surrounds, temporary roofing and even scaffolds for lift shafts.
Are your scaffolding erectors suitably trained?
Yes. In fact, we'd go as far as to say our scaffolding erectors undergo a higher standard of training than those at most other scaffolding companies in the region. Did you know that once a year, we call a halt to operations and provide additional training for staff in areas such as asbestos awareness, PPE use and the construction of specialist systems?
We want our Eltham customers and clients to have total confidence in our scaffolding services. By providing our personnel with more training than the industry requires, we encourage better company loyalty and a desire to maintain the highest possible standards.
More than half of our scaffolding erectors have been with us for over fifteen years.
How do you enhance the safety of your scaffolding hire services in Eltham?
JDM Scaffolding Ltd primarily reinforces safety through the provision of better training for its scaffolding erectors but we also work actively at company level to promote a culture of health, welfare and wellbeing; three essential traits that keep people protected when working onsite in the Eltham area. We begin all projects by completing risk assessments.
Like all safety-focused scaffolding companies, we also supply method statements and keep a written record of the scaffolding services supplied to clients in a log. We use this log as a reference point for site visits, material reports and to confirm the safety of our structures.