Scaffolding Services in Bexleyheath from JDM Scaffolding Ltd
JDM Scaffolding Ltd delivers a safety-focused range of scaffolding services for domestic customers and commercial clients in Bexleyheath and the surrounding areas. The time-served scaffolders on our team have the experience and skill required to construct towers and access scaffolding at a competitive price. More than half of our scaffolding erectors have been with us for over fifteen years. 95% have worked with us for two years or more.
All personnel at JDM Scaffolding adhere to a strong company ethos, and deliver scaffolding services in compliance with current industry legislation. We reinforce initial and ongoing training (to CITB and CISRS standards) by closing down the company for a short period each year to give our scaffolders additional training in areas such as asbestos awareness.
This ensures our scaffolding erectors have sufficient knowledge to cope with all situations and eventualities, and will always be able to provide a safer service for Bexleyheath clients.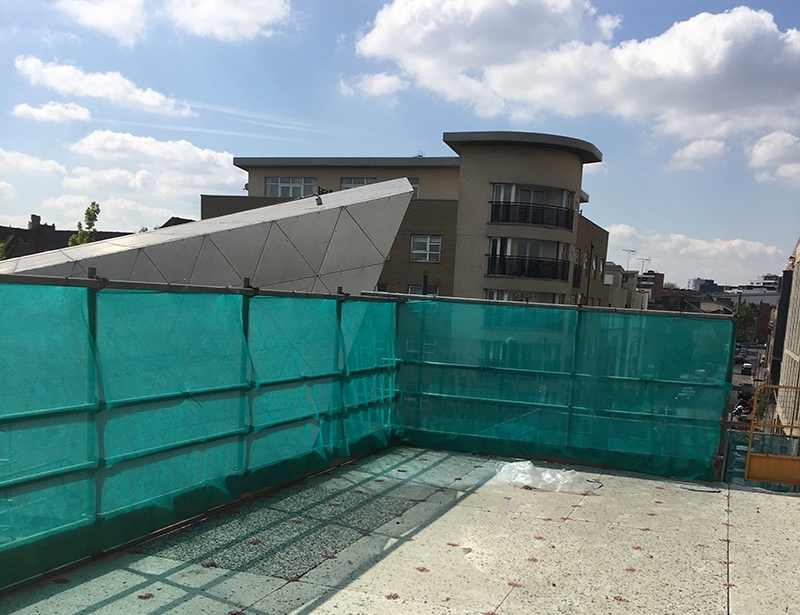 Domestic Scaffolding Services
If you have a problem reaching the roof, the guttering system or any area where you – or a chosen contractor – needs to work at height around a Bexleyheath home, scaffolding provides safe access and prevents the risk of harm or injury. Our scaffolding services enable fast and simple access to all parts of the home. Scaffolders add layers to constructions which help you reach more working areas easily, or supply you with mobile towers on wheels.
These smaller scaffolding structures make a perfect choice for property maintenance work such as exterior rendering, window replacements, wall painting and decorating.
Should you require them, JDM Scaffolding also supplies accessories such as rubbish chutes and access ladders to make property maintenance projects even safer. Once you've finished a project, call us as soon as you can and we'll send out a team of scaffolding erectors to dismantle the tower at the earliest opportunity. This saves you money on overall hire costs.
Call
01322 351252
to discuss our scaffolding services further or to arrange an initial survey and consultation for a forthcoming project in Bexleyheath.
Commercial Scaffolding Services
We already have a deserved reputation as one of the largest independent companies of scaffolding erectors in the Bexleyheath area and a large proportion of our work comes from the commercial sector. We know how to meet and exceed the demands of local businesses. Our scaffolders create structures for new build developments, office refurbishments and site demolitions. Scaffolding services include method statements and risk assessments.
And, if needed, we provide a 24-hour emergency scaffolding service for customers and clients in Bexleyheath and Kent. We like to think of ourselves as a definitive one-stop shop for all of your scaffolding requirements, including platform boards, rubbish chutes, weather protection sheets, netting and the other additions you need to bring projects home safely.
Our scaffolding erectors receive CITB and CISRS training, and our company has Construction Line, CHAS, Safe Contractor and FORS Silver accreditation. We are also proud Scaffolding Association members. Every one of our scaffolders understands the importance of Health & Safety in the workplace. We assign all personnel with PPE and carry out periodic checks after commercial tower constructions to keep other contractors and the general public safe.
Please visit our website gallery to see examples of previous domestic and commercial scaffolding projects in the Bexleyheath, Kent and South East areas.